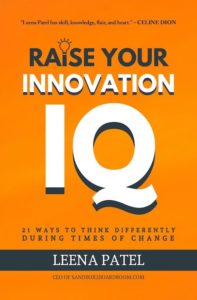 Leena Patel is an innovator, leader, philosopher, CEO and yoga guru who is also one of the nation's most sought-after speakers.
Learning much of her ideals and principles from her grandfather. a direct disciple of Mahatma Gandhi, who mentored her from a young age, Leena offers insights in her new book, Raise Your Innovation IQ, far beyond what a normal business tome would.
Drawing from her grandfather's teachings, life lessons and entrepreneurial acumen, the founder of Sandbox2Boardroom and best-selling author will teach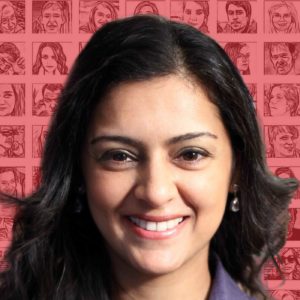 you how to tap into your own inner innovator.
Leena has trained and consulted for leaders from USA, England, Canada, France, Germany, Italy, Spain, Ireland, Scotland, India, Kenya, and Thailand.
We talk about all of this and her many talents on this episode of Book Spectrum.
Find out more about Leena and her book, Raise Your Innovation IQ, on her website: https://www.leenapatel.net/