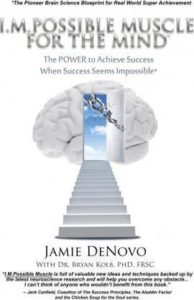 Jamie DeNovo, a successful businesswoman and visionary who came back from a nightmare traumatic event which threatened to destroy her company, family and life tells her story. When all seemed lost, Jamie learned how to use the power of #neuroscience and Lewis Carroll's Alice in Wonderland to physically adjust her brain to set her mind to get take her life back and become successful once again. Collaborating with one of the world's top neuroscientists, Dr. Bryan Kolb, Jamie wrote I.M.Possible Muscle for the Mind: The Power To Achieve Success When Success Seems Impossible.
Jamie talks with host Chris Cordani about the book, how she developed the I-M-Possible Mind Muscle concept and how you can learn to adjust your own #brain to soon achieve #success, even if it seems impossible now.
I.M.Possible Muscle for the Mind, a precedent-setting brain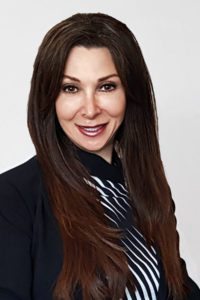 change program that will give anyone the power to scale mental walls and achieve successes that now seem impossible. With humor, compassion and insight, Jamie now uses the findings of neuroscience to equip others to reach inside themselves and achieve great things even under the most adverse conditions.
Jamie DeNovo is a passionate and well-respected visionary entrepreneur, researcher, speaker, author and coach. Jamie shares her story of success, adversity and how she re-tooled her own brain to come back strong. She has overcome one seemingly impossible barrier after another throughout her lifetime and wants to share how you can do it also.
Jamie's Website
Find Jamie's book on Amazon
The Companion Workbook on Amazon