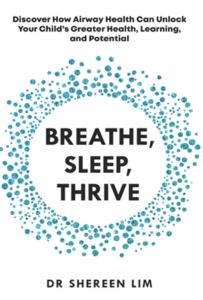 Did you know that the way a child breathes will impact every aspect of their development including their sleep quality, learning, behaviour, jaw and facial development, speech, and future health?
Dr, Sherren Lim wrote Breathe, Sleep, Thrive to connect the dots to help you identify the important developmental milestones for good airway health development and breathing, the red flags that indicate things are off track, and what can be done about it to help your child not just survive, but thrive.

I found this quite a bit intriguing as it affected my own health from youth into adulthood. This book is an excellent resource for parents whose children may be experiencing the same issues. Their lives could be changed for the better
Pick up Dr. Lim's book here: Breathe, Sleep, Thrive: Discover how airway health can unlock your child's greater health, learning, and potential : Lim, Shereen: Amazon.com.au: Books
Dr Shereen Lim is a Perth based dentist with a post graduate diploma in dental sleep medicine from the University of Western Australia. She has been involved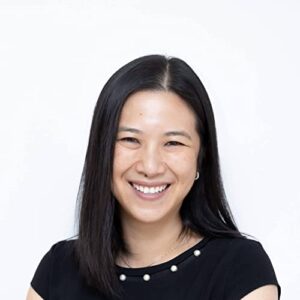 in the team management of snoring and obstructive sleep apnea for over a decade .Dr Lim is dedicated to promoting airway health from infancy as an alternative approach to minimize the development of these problems, and is author of the book "Breathe, Sleep, Thrive: Discover How Airway Health Can Unlock Your Child's Greater Health, Learning and Potential. "Her work in private practice is restricted to tongue tie management from infancy to adulthood, early interceptive orthodontics and myofunctional therapy.