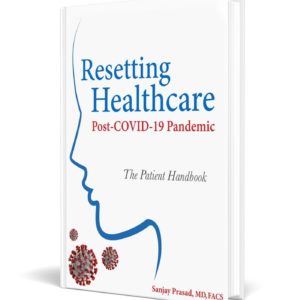 What do you do when your doctor recommends surgery to you or to a loved one? Do you question their decision? The answer for the vast majority of Americans is no. Most of us have been trained to trust our physicians completely. After all, they're the experts. They should know best.
In his new book, Resetting Healthcare, our Book Spectrum guest this episode, Dr. Sanjay Prasad examines the lack of transparency in surgical care and offers a solution to the problem: a new, innovative tool called SurgiQuality that connects patients with qualified surgeons, offering second and third opinions, and even suggesting more conservative, non-surgical solutions as appropriate. Dr. Prasad reveals that between 10–20 percent of all surgeries in the US are unnecessary, either because of misdiagnosis or because a more conservative therapy may have been just as or even more effective.
The Covid-19 pandemic has reset how healthcare operates. In an age when technology and online visits have become mainstream, patients deserve to understand their options. They deserve to know that they are getting the best possible care.
"I want people to realize that we have a serious quality issue in medicine today," says Dr. Prasad. "The healthcare system must be held accountable. I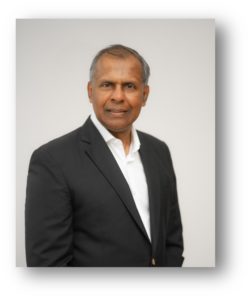 firmly believe that SurgiQuality plays a key role in helping patients regain control of the healthcare process, empowering them with the tools to make well-informed, health-positive decisions."
Sanjay Prasad, MD, FACS, has been a practicing surgeon for nearly thirty years in the super-specialized field of otology, neurotology, and skull base surgery, a subspecialty within otolaryngology head and neck surgery (ENT). Prasad is one of the few surgeons in his specialty to complete three fellowships in neurotology, advanced head and neck oncologic surgery, and cranial base surgery. He is an assistant professor at George Washington University.