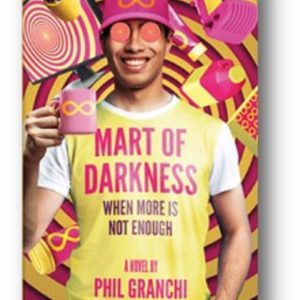 There aren't too many Comedy Dystopian Thrillers out there, so naturally we had to put its author, Phil Granchi, on Book Spectrum.
In Mart of Darkness, the debut author takes readers (and your audience) to an American which has turned into a weird materialistic dystopia where Ted — a screenwriter with no marketable skills with little screenwriting talent and a long list of temp jobs — who finds himself somehow assigned to take down the CEO of Allmart, who is bent on taking over the world. Ted and his new team face off with Zombie shoppers, Purple Psycho People, Converts and Black Light Specials in this satirical homage to Heart of Darkness and Apocalypse Now.
Granchi draws from his career background, including roles such as project geologist, production artist, web producer, and improvisational comedian, combining these experiences to bring the reader Mart of Darkness. During a stint as a graphic artist for marketing agencies, Granchi noticed that the same almost mystical language and ideas used to promote credit and convince consumers to "increase your buying power" actually permeates our society in many different forms. Trained as a scientist, he says, "I naturally started wondering what would happen if you extrapolated that thinking into the absurd future where people might literally structure their own lives around buying stuff, to the point where they actually lived inside a huge store in a symbiotic relationship with the store itself. Mart of Darkness was born. "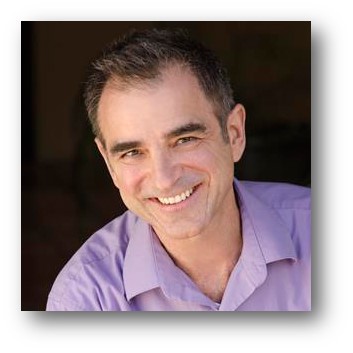 Phil Granchi has spent most of his life avoiding novel writing. His many distractions have included collecting fossils in Antarctica, performing a completely improvised university lecture at comedy festivals around the world, working as a freelance graphic artist in direct marketing agencies and producing online educational games for a now-defunct dotcom startup.