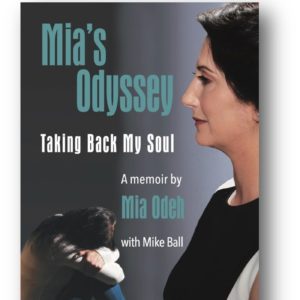 Mia Odeh was Imprisoned in an abusive marriage, but how can a woman whose culture emphasizes female submission escape the clutches of her husband? Mia Odeh shares her journey and how she finally re-took control of her live in the revealing new memoir, Mia's Odyssey: Taking Back My Soul.
In the book, Mia revisits her life story, beginning in Palestine at age sixteen, where she was forced into an arranged marriage. After being brought to the United States, Mia realizes that her marriage is not only unwanted, it is unsafe, as she experiences routine sexual and physical assault.
Mia's Odyssey shines an unflinching light on the horrors of domestic abuse and reveals how a survivor with enough determination can find the resources to forge a path to freedom.
"Sometimes you have to get a little distance from something before you can really see it," Mia says. "From the time I was sixteen years my husband surrounded me like a putrid fog, permeating every minute of every day and completely blocking the sun from entering my life. When my husband left us behind in Arizona and moved to Michigan for work I began to see him as he really was, nothing more than a small, evil, isolated creature. I made it my goal to keep my children pure, to keep them from ever becoming like their father."
About Mia Odeh: Mia Odeh was born in Palestine, became a child bride at age 16, and was brought to Phoenix, Arizona by her husband. She endured years of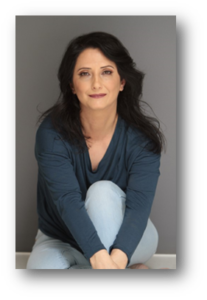 abuse, bore five children, and was forced to move from Arizona to Qatar, back to Arizona, and eventually to Michigan. Despite the cruelties she suffered, Mia never stopped dreaming of a different life for herself and her children. After fleeing her abusive marriage, with the help of neighbors and police, Mia and her children found a new beginning. This came with many ups and downs, including a time of being homeless with five kids and pregnant with her sixth. With relentless tenacity, Mia worked hard to gain stability for her family, working low paying jobs and moving frequently. Eventually, with the generosity of a family that gave them a place to live, Mia was able to find some more solid footing. She is now completing a degree in criminal justice, holds a job in senior management, and has purchased her own home. From the depths of abuse, Mia and her children have risen to achieve amazing levels of success.