Chris welcomes Ann Marie Hancock, author of You Can't Drive Your Car to Your Own Funeral.  Ann Marie tells an honest and unique story about the challenges of #caregiving after her mother was diagnosed with terminal #cancer. The book is also about the bond between mothers and daughters with both compelling and funny stories from Ann Marie's time with her mom.
Ann Marie Hancock digs deeper into her heart as she and her daughter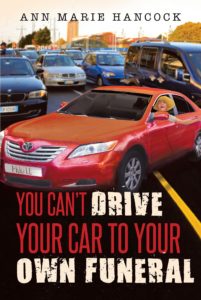 together overcome the devastating effects of Multiple Sclerosis with a message of undeniable optimism.
Caregiving for her mother was no easy task. In her 90s and denying the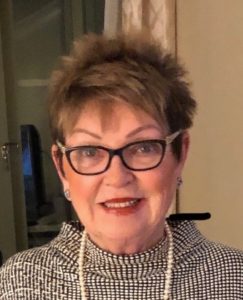 existence of her cancer, Ann Marie's  mother refused to give up her car or her independence, and lived alone until the end. Hancock remembers one day when her mother insisted on driving them to an appointment. She ran through two red lights. When Hancock said something, her mom replied, "Don't worry about it. You dad did it all the time."
"I wrote You Can't Drive Your Car to Your Own Funeral with the hope that you will find loving solutions to the stressful challenges of caring for a dear one—even a "difficult" dear one. This is my story, but yours as well.  We will all be in this situation one day. Every one of us. Either on the giving or receiving end." – Ann Marie Hancock
Hancock is no stranger to tragedy. She and her husband lost their second child shortly after birth from hyaline membrane disease. Her daughter Cori has MS. And Hancock herself faced death on her fiftieth birthday when her heart stopped and she had to be revived. When her mother was diagnosed with cancer, Hancock kept a journal for three-years with reflections on her sojourn. The journal evolved into book form because Hancock wanted to share the vital and unanticipated lessons she learned.