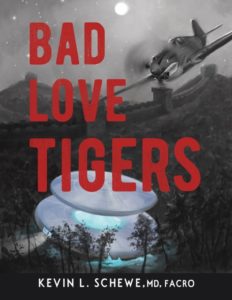 Kevin Schewe is back with a new Sci-Fi Time Travel Sequel: Bad Love Tigers, his sequel to Bad Love Strikes (which was featured on our first Book Spectrum show).
Author (and Oncologist) Dr. Kevin Schewe asks "What if you had the chance to go back in time and talk to President Roosevelt about the atomic bomb? What would you say to him?"Schewe explores this topic and more in his much-anticipated time-travel adventure novel, Bad Love Tigers.
After going back in time to rescue people from the Nazis, Schewe's sequel to Bad Love Strikes sees the Bad Love Gang – Pud, Bubble Butt and the others – taking another trip to the World War II era, this time to warn President Franklin D. Roosevelt about the Germans' plans to create the atomic bomb. The President would enlist their help to protect The US' White Hole Time Travel Project, Area 51 and an adventure leading them all the way to WWII China.
In the first book, the Bad Love Gang discovers The White Hole project, a "backup plan" time-travel machine created by Roosevelt in case America lost the race to be the first with the atomic bomb. In this exciting sequel, they use it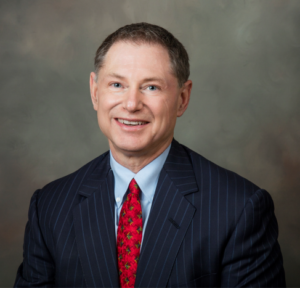 to travel back to 1945 to thwart Russian spies and protect the secrets of Area 51, before heading to China to fight with the AVG Flying Tigers under General Claire Chennault.
Schewe, who also has a background in physics, has always loved stories about time travel. He has been fascinated by the story of the AVG Flying Tigers since he was seven years old. The story of the Flying Tigers was one of the first history books he read. Mixing fiction with solid historical facts and interesting anecdotes such as the formation of Oak Ridge, TN, historical stories of some of America's most famous hotels, the dawn of the atomic age, and teaming up with the likes of President Roosevelt, Schewe offers up an entertaining history lesson. And because he always had a soundtrack playing in his head, he adds a list of music to listen along to on your reading adventure.
Whether you're a history buff, a time-travel fan, or just in need of a fun book , Bad Love Tigers is an exciting adventure with a slammin' soundtrack.
Pick up the book on Amazon: https://amzn.to/2DPCPGD
Kevin's website: https://kevinschewe.com/